To grow your business on Twitter takes time and effort on your behalf. It doesn't just happen because you post a picture of your product, you have to work at it.
Twitter is just one of the many social platforms that you can advertise your business totally FREE on and grow your business from the ground up. I'm going to write about Twitter because it is the one that has been most successful for me personally. For other people it's Instagram, Facebook, Pinterest, YouTube, TikTok and many more.
How Twitter works
How Twitter works is that for people to see what you post you need either followers or other people to retweet what you post so that their followers can see it. If you are lucky some of their followers will retweet it and more people will see it. I was very fortunate when I started that some people took me under their wings in my early days. It meant so much to have someone who could help, answer questions and to give emotional support. The early days are tough. You don't feel seen, you need to get traction, but most of all you need action!
Twitter is a number game
You need followers and the best way to get those is to not only follow other people but to converse with them too. Since I started in August 2019 I have tweeted over 90,000 times – yep you read that right. Of those 90k tweets ONLY 3800 have been media tweets (advertising my products) and a lot of those have just been GIF's when chatting to people. Sometimes in GIF wars but that's another story (and great fun by the way). The rest have been retweeting other small business adverts during hashtag hours.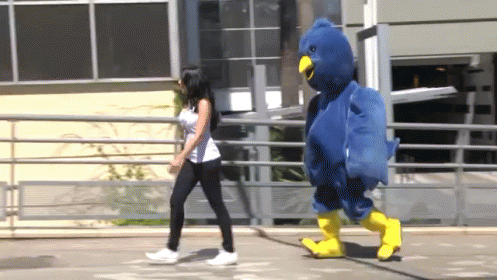 Hashtag Hours
What are hashtags hours I here you ask. Well they are a brilliant way for a new small business to meet other small business people for support, advice and to get your products seen. A fantastic place to start is with @UKGiftHour if you follow that account. Every Saturday and Sunday morning they run a 3 hour bonanza of small business advertising with hosts retweeting and also participants retweeting what you advertise into the hour. To take part is easy. You set up an advertising post (always include a photo and also a link to where it can be bought) and add in the hashtag #UKGiftHour. #UKGiftHour is from 9 – 10am and then they move onto #UKGiftAM from 10am – 12pm.

How does this help you?
If you have 100 followers, 100 people see what you post. If someone in the hashtag hour like @UKGiftAM who has 11.500 followers retweets your post, you now have the opportunity for 11,600 people to see your post. Now think if 20 people all with 1-10,000 followers retweet your post? Yes amazing how suddenly your audience has grown. Suddenly you have so many more chances to sell your product.
Chatting on Twitter
Chatting to other people is important for 2 reasons. People buy from people. You are a small business not a big faceless conglomerate. Let people get to know you. Knowing that you are passionate about what you do or that you are interested in what 'they' do is all part of the process. The small business community on Twitter is incredible. People take you under their wing and help you along. You are not all competing for sales (though you are) but you are supporting each other to get sales. Don't under estimate the power of the collective.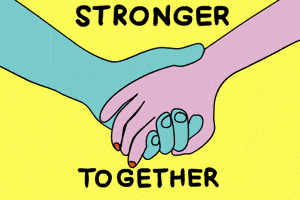 Making Friends
Making friends is so important to your well being when using social media. You need to be able to talk to other people going through the same experiences as you. I have made some wonderful friends on Twitter. We even created our own hashtag hour when the first lockdown happened. We ran #CelebsForSmallBiz with hosts : Me, Nichola @NaturaEmporium, Alison @CauldronCandles and Maisie @LScrunchieCo (Also of @anotetosayhi, more on that in another blog). It was fun, and stressful and it gave a bit of a lifeline to us all during a very difficult trading period.
What not to do on Twitter
Twitter can be a funny beast. It is a social networking platform. If you are NOT being sociable then it can hit you with a ban. Do not aggressively follow people – Twitter Jail. Don't be a SPAMMER (use the exact same tweet and wording multiple times in a short space of time) – Twitter Jail. Try not to insult other people or be controversial – even if Twitter does allow it, your potential customers might Jail you. Remember always, you are representing your business. If you want to be political, controversial etc, open a separate account and tweet till your hearts content.
Other ways to grow your business on Twitter
Other ways are by getting Twitter awards for participation in hashtag hours. Getting recognition for what you do or for being a great networker.
These are just a few of the wonderful accolades you can get to help promote your business. You need to be in it to win it, so don't sit back and wait for people to come to you. Get out there and fight for your place in front of the audience you want and the sales you would love to make. 💰
I hope some of this help some of you and my DM's are always open on Twitter @HedgeBuddies if you want some help or just a chat.
All my love Elizabeth – Happy Tweeting!
Regular updates will happen on this blog.